A recently published article in Resilient Aviation about Niven Phoenix, a founding member of Kura Human Factors, in which he discusses the importance of resilience as a process, and Peer Support Programs.
Resilience
This word is widely used in aviation today as we struggle to grasp the multitude of threats facing our industry. People often view resilience solely as a 'quality,' but in reality it is a process. Like any other process it can be mapped, taught and reinforced.
You can read the article here (opens a new window)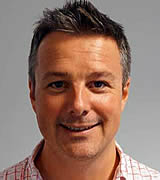 It was a process I personally lived and breathed throughout the Troubles, growing up in Northern Ireland as the son of an RUC Special Branch officer.
The 'process' of building resilience took many forms for my family. Carefully concealing my father's employment and never setting regular patterns became second nature to us. When threatened by loyalists, as well as republican paramilitaries, extinguishers appeared on upstairs landings to help deal with fire attacks. In 1990, our address fell into the hands of the Provisional IRA, the most effective European terrorist organisation of modern times. The house was armoured with bullet proof glass, panic buttons, movement sensors and as teenager I was taught how to use my father's handgun. This rolling process of adaption gave a feeling of control over the situation, delivering efficacy and strength to us as a family.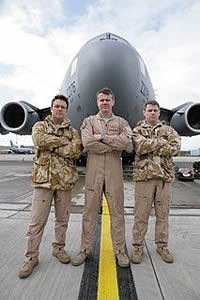 As a military pilot I sought to replicate that process and it was to become the genesis of the first military aviation Peer Support Programme, in direct response to the emotional adversity faced in dealing with casualties from Afghanistan.
Principally, I set it up recognising that I was struggling to emotionally regulate after successively larger and larger aeromedical evacuations. I realised my own support structures were unable to cope with the human destruction I was witness to. The ability to look outside and gain help is an important part of resilience which is often neglected, particularly by men.
I believe that the largely male dominated corporate aviation world needs that same operational cognisance of resilience in a post Covid-19 world. Sometimes, everyone needs a little external help. Pilot support services will be both valuable and effective in protecting the individual, as well as helping to promote a safe operation in a changing world.
However, having a peer support system alone, does not mean it will be effective. Programmes need to be 'human centric,' but also designed to evoke management system change. Correctly implemented they act as a barometer on the well-being risk in your system. Like other aspects of a Safety Management System (SMS) this allows the creation of barriers preventing risk escaping onto the flight deck or into the maintenance hangar.
As part of the first UK civil aviation peer support system, I saw the importance of having pilots steer training based on their own needs.
There are cultural differences between a Psychologist-led approach and a Pilot-led approach, which was a key driver in the founding of Kura Human Factors (KHF) in 2018. We identified that other AOC holders would struggle to get a return from the Psychologist Centric airline approach, not to mention meet the requirements of airline focussed regulation. Aviation is a broad church and expecting everyone to conform to one format is unrealistic. As a company we have also adapted with the regulation and now cover all aspects of the regulation pertaining to EU 2018/1042.
Continuous improvement is a lynch pin of any SMS. If you can see a way of improving something, then you should always try. The Kura Human Factors Peer support programme, MAPS, is about building on the groundwork of the original Psychologist-Led Airline systems. Simply, we have identified a better way of helping niche organisations and corporate operators by ensuring that peer support is part of their own inimitable management systems.
Part of that process should include those immediately affected through furlough or possible redundancies.
In response to this threat, our own Lead Aviation Psychologist has produced a guide, 'Cleared for Take Off'. to help prepare and re-adjust in four main areas for returning to work encompassing:
Physical – including sleep management
Cognitive – getting into the mindset
Emotional – managing the transition
Relationships – helping all to adjust
As part of our broader support to the industry, we have absorbed redundant pilots into Kura Human Factors and have produced a guide, 'Aviation – Coping with Redundancy' to help those similarly affected. Covid-19 has illustrated more than ever the unpredictable nature of the aviation industry. It is a fickle master and futures can change on a whim of circumstance. We are looking out for each other as a collective, as pilots to pilots, sharing best practice and using the professionals when they are needed.
---
Niven Phoenix is a Senior B787 First Officer and founder of Kura Human Factors. Niven has a long history creating and running support programmes for pilots. As a Royal Air Force (RAF) C17 Captain, he received an 'Air Officer Commanding 2 Group' Commendation in the 2011 Queens Birthday Honours List for his TRIM (trauma & risk management) work on 99 Squadron at the height of the Afghanistan Campaign. He represented the RAF in the Channel 4 TV Cutting Edge Documentary 'Air Hospital' and was one of the first Civil Aviation Peers in the UK.
He is passionate about flight safety and the protection of pilots. After losing his RUC officer father, Det Supt Ian Phoenix, in the 1994 RAF Chinook accident on the Mull of Kintyre, Niven and his family were instrumental in supporting the campaign to clear the pilots' names from an erroneous claim of Gross Negligence.